The beautiful island of Sardinia welcomes millions of tourists to its shores year after year. Being the second largest island in Italy, it has grown in popularity as more people discover the beauty of this foreign land. It's no surprise people are intrigued to visit Sardinia after being labeled as a 'blue zone'. This label signifies that this region is home to people who live longer and healthier lives, compared to other areas of the world. Experience the culture for yourself by discovering the top 8 things you need to know before visiting this beautiful island of Sardinia with the help of our trusty guide.
Table of Contents:
Where is Sardinia?
Sardinia is located in the middle of the Mediterranean. Lying 200 km from the mainland of Italy, travelling from Rome, would take you around five hours by ferry or 55 minutes if landing in Olbia, north-east of the island. Reaching the island for an Italian holiday is possible from France, as it is located immediately south of Corsica, 12 km to be precise. However you decide to land your feet on the second largest Italian island, there are some fundamental elements you may want to consider first.
Top 8 Things to Know Before Travelling to Sardinia
Currency of Sardinia
The currency in Sardinia is the Euro. Prior to flying to your holiday destination, exchange some of your spending money to avoid wasting hours finding a local bank, and having lower exchange rates. If you are in need of a local bank while you are abroad, the majority open in the morning, giving you plenty of time to explore the island throughout the day.

Top tip: Most major banks allow you to use your credit or debit card abroad, but contact them first to avoid wrongly mistaken fraudulent activity. Alternatively, you can use a pre-paid travel card to avoid carrying a lot of cash.
Sardinia's Airport
Sardinia has three airports, two in the north and one in the south. The main airport used for international travellers is the Cagliari Airport, which is located south on the island. Each year the airport serves upto three million passengers.
Reaching the island by plane is by far the easiest, as many European cities offer direct flights. Similarly to reaching the Greek islands by direct flights from London, Sardinia is just a short 2 hours and 30 minutes journey from the capital's airports. You can book direct flights from the following airports in the UK:
Typical Weather Forecast
One of the most beautiful things about Sardinia and the hidden Italian islands, is that they boast a warm Mediterranean climate throughout the year. Their long, hot summers can see temperatures average at 28.5℃ in July and August, giving you plenty of time to soak up the sun. Even if you travel out of peak time, because of the renowned six month summer, sea shores could still be warm enough to swim in come October! So whether you stay in a 5* hotel, or rent your own private villa, you could experience the divine sunshine whatever your travel accommodation.
Beaches to Explore
Idyllic landscapes, crystal clear waters and sandy beaches create the perfect combination for a family holiday to Sardinia. The island hosts some of the most rewarding coastlines within the Mediterranean, which is no surprise as Italy was named one of the top holiday destinations in 2019. From hidden coves, to picturesque views, there are a variety of beaches to explore, which the whole family can enjoy!
A few of our favourite Sardinian beaches include:
Cala Brandinchi (Also known as Little Tahiti)
Spaggia Capriccioli – A perfect beach for snorkelling
Spiaggia di Liscia Ruja – Home to the softest sand
Power & Travel Adaptors
Outside of your home country, you may need to invest in travel adaptors in order to charge electrical items such as your phone and laptop. Throughout Italy they use a three round pin style adaptor plug, but this is not the same for all European countries.
Currently there are 15 different socket types globally, of which 12 of them are considered to be common types. For Sardinia you will need a three round pin style, which may also be called a 'type C' plug.
Transport Around Sardinia
Public transport can be a great way to explore Sardinia, while reducing emissions along the way. It is not uncommon for the public transport to be delayed in Sardinia, which is why locals may tell you to not use it if you are in a rush! But if you are new to the island and want to soak up the culture and scenery, all from the comfort of a bus window, public transport is the way forward.
Urban buses are commonly found and easy to spot in Sardinia. You will often find the bus stops are well marked and they run reasonably often. The timetables can be found at every bus stop but if in doubt, local shopkeepers who also sell tickets would be able to point you in the right direction.
The main cities and their bus station websites are:
Top Attractions to Experience
Once you have gotten settled in your accommodation, you can start to plan your daily sightseeing adventures. Sardinia has so much to offer its guests, from the beautiful beaches and food, to the architecture that takes your breath away. Some ideas to get you started include:
San Benedetto Market – An open air food market, which incorporates lots of colour, but be prepared for it to be busy!
Capo Caccia Vertical Cliffs – Hike to the top of the vertical cliffs and experience the enchanting views from the peak. You can also walk down the 654 stairs to reach the historic caves.
Lu Impostu Beach – Relax on the sandy white beach and soak up the sun, while taking a dip in the crystal clear water. Our advice is to arrive before 9.30am to secure the best spot!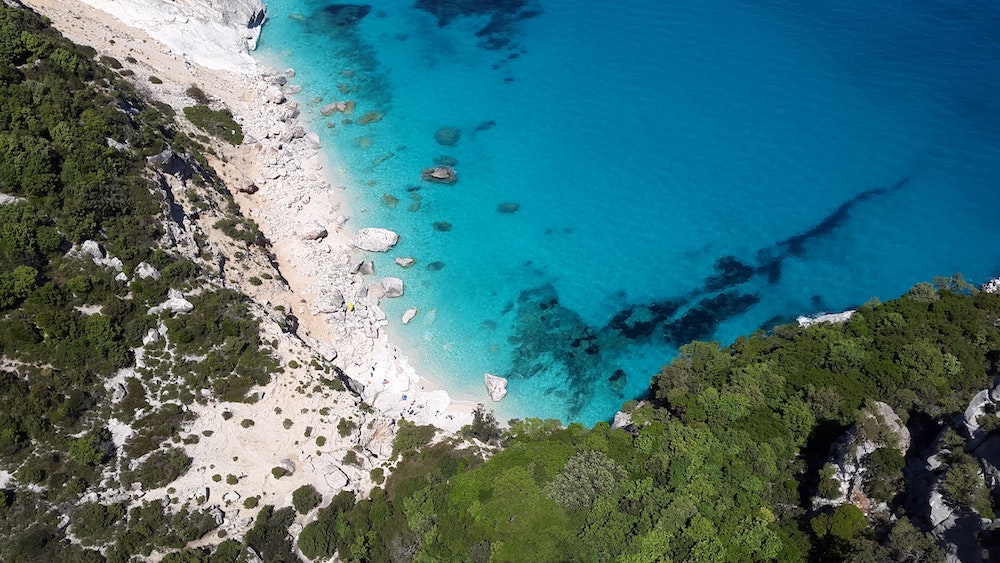 Native Food & Delicacies
Italian food is some of the most eaten cuisines worldwide. The must try dishes for while your in Sardinia include:
Seafood Fregola with Saffron – Fregola, which means breadcrumbs, is a typical Sardinian pasta dish made with semolina, clams, prawns and served with crusty bread.
Seadas – Seadas or seada, is a traditional Sardinian dessert. The flavours found in this dish include: lemon-scented cheese, piped into fried pastry, topped with warm honey or sugar.
Culurgiones – Derived from the wildest past of Sardinia, culurgiones are a dumpling pasta stuffed with a mint flavoured potato cream. To serve they are traditionally covered with a fresh tomato sauce and basil, or sage and butter.
We hope you learnt something new ready for your travels to the island of Sardinia. Our guide induces the essential 8 things to know before you go, but the island has so much beauty to offer its visitors. To stay up to date with the latest posts from Virtual Wanderlust, you can follow us on Twitter, Instagram and Pinterest.